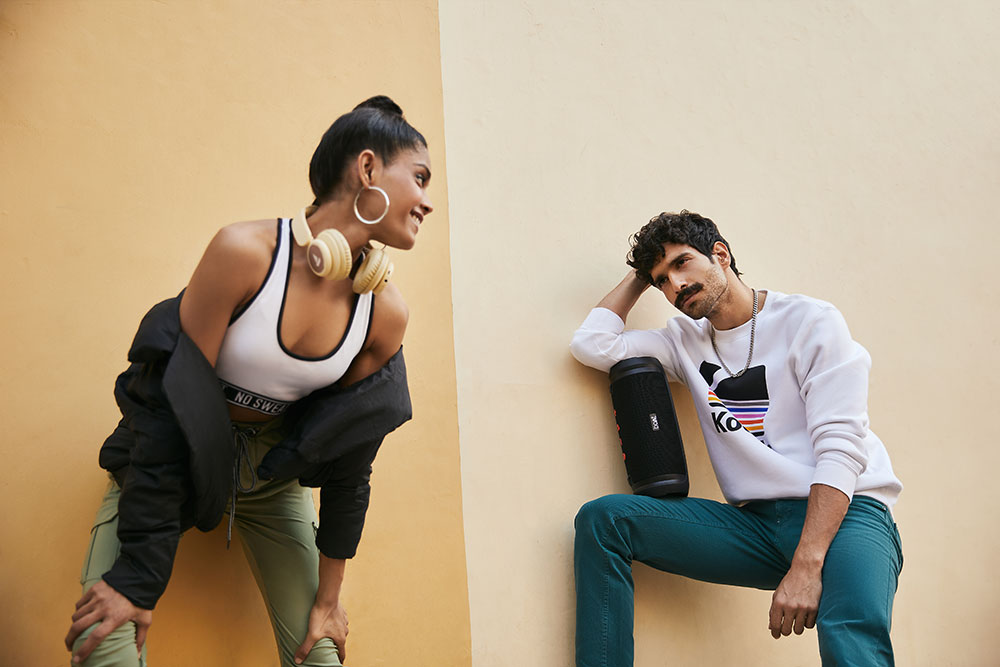 boAt
is one of the most exciting cult lifestyle brands in India. Known for its uber-cool earwear and audio wear, boAt has bagged the accolades not just from consumers but also from industry giants.
The key challenge was to transform the digital landscape of India's No.1 earwear audio brand boAt thereby driving preference and increasing sales. The secondary challenge was to stand out from the pool of contemporaries and break free from the identity of a lower-priced alternative.
We started with transforming the visual identity of boAt to a much more eye-catching and attention-grabbing look and feel. Gradually we gauged the marketing strategies with campaigns that focus on community building and engagement. Later, we also transformed the visual tonality of boAt in offline spaces as well. Our collaboration with boAt is going still going strong. 
results: 5th largest brand in the world
Our collaboration with boAt has resulted in meaningful conversations in digital space, sky rocket sales and association with A-list celebrities and influencers. This association has encouraged proactive participation and engagement from consumers which has resulted into a loyal fanbase of boAtheads across India.  Today boAt becomes the fifth-largest global wearable device company.
DON'T HESITATE TO CONTACT US!
WE'D LOVE TO MEET YOU!